Shanghai Tianma Circuit (STC) is about half way between Shanghai and Suzhou, located close to the Sheshan Leisure Area in Shanghai, this Sunday (05th May 2013) I was fortunate enough to meet with the people at Art of Speed Racing (ASR) and gain access to trackside to do some photography. There were a series of races during the day, 2 of which were Motorcycle races for 125 and 250cc bikes. Thanks to ASR I was able to get into the pit lane and along the pit wall to get really close to the action, this in it's self posed some interesting technical photography difficulties the main one being
that the angles to the bikes and cars are changing so quickly that the blur effect in the image is enhanced, but also making it very difficult to get any of the image in focus at lower shutter speeds with a short focal length on the lens. Next time I am going to get slightly further away from the action and use a longer focal length lens as this makes it easier to pan the subject with less angle change on the subject, meaning that more of the subject is in focus.
Motorcycle Racing at Shanghai Tianma Circuit (STC)(f/22, 1/50th sec Iso 100 @ 17mm)
Shanghai Tianma Circuit (STC) 2013 250cc Motorcycle Race (f/8, 1/800th sec Iso 100 @ 200mm)
The areas I chose to base myself from was at the end of the Start / Finish straight so I could see the action as the cars and bikes approached the first corner, and then also at the entry to the pit lane to see the final corner for the 125 race.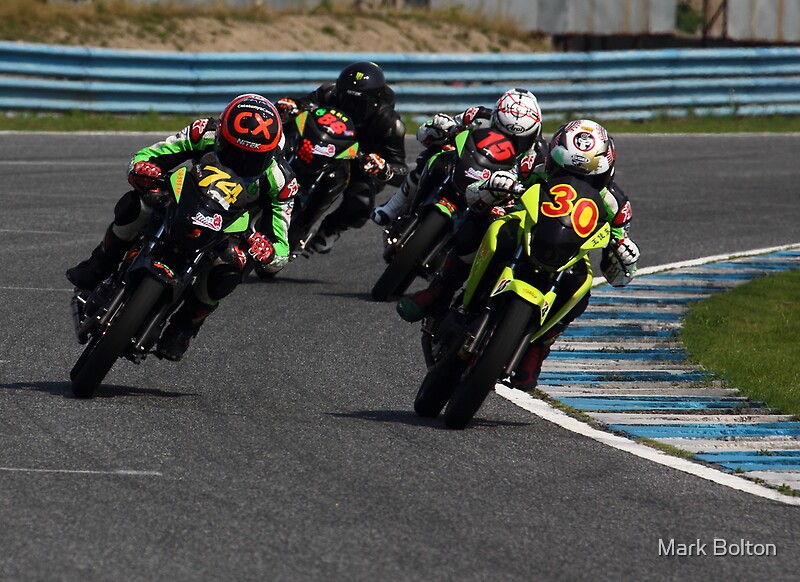 Shanghai Tianma Circuit (STC) 2013 125cc Motorcycle Race (f/8, 1/640th sec Iso 100 @ 100mm)
Shanghai Tianma Circuit (STC) 2013 250cc Motorcycle Race (f/22, 1/60th sec Iso 100 @ 17mm)